The Netherlands:
P. van der Wegen Gears BV
Lovensekanaaldijk 113
5013 BJ Tilburg
The Netherlands
Phone: +31 13 5362 000
Fax: +31 13 5433 122
Sales: info@vanderwegen.com
Purchasing: purchase@vanderwegen.com
Management: p.vanderwegen@vanderwegen.com
Route: Click here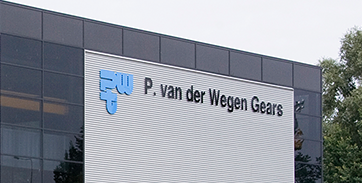 Germany:
Pestalozzistraße 66
40549 Düsseldorf
Deutschland
Phone: +49 211 506 683-0
Fax: +49 211 506 683-26
Sales: g.bronckhorst@vanderwegen.de
- - -
France:
DIS Industries
14 Place Marie Stuart
52130 Wassy
France
Phone: 00 33 325 04 35 05 | 00 33 325 04 35 06
Fax: 00 33 325 04 38 01
E-mail: sales@vanderwegen.fr

- - -
Turkey:
MIECO
Bomonti Residence By Rotana
Sisli Merkez, Istanbul
Turkey
Phone: +90 533 146 2099
Sales: sales@miecomineral.com
Management: ceo@miecomineral.com
Thailand:
376 Charansanitwong
Rd. Bangplad, Bangkok
Thailand
Contact person: Phermsap Waropas
Phone: +66 (81) 668 9867
E-mail: p.waropas@vanderwegen.com
- - -
Middle East / North Africa:
Yakiman Co. Ltd
2152-Aglantzia
P.O. Box: 20492 Nicosia
Cyprus
Contact person: Mr. S. Nazzal
Phone: +357 9949 7702
E-mail: s.nazzal@vanderwegen.com
Send us a message
P. van der Wegen Gears brings everything in motion. We are leading and like to help you on your way.
Do you want to know more about P. van der Wegen Gears and its products?
Request for documentation, free from any obligation, by submitting the form below. Do you have another question? Call us: +31(0)13 536 2000.